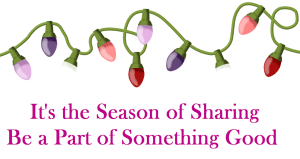 ✓ Working your way through your holiday list? Go to smile.amazon.com, register for KSPTA, shop away, and a portion of the proceeds will benefit our schools.
✓ KSPTA Membership is a great gift for Aunts, Uncles, Grandparents, or anyone, on your list who has an interest in your children having the best schools.
✓ Donate to student musicians who lost everything in the North Bay Fires. Email pta@kentfieldschools.org for more information.
✓ Marin County foster children, need our help year round.