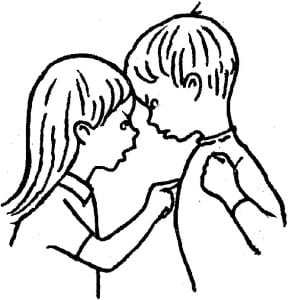 SiblingLAB with Polly Ely, LMFT
Wednesday, March 22nd, 7-9pm, Kent Library
WAIT LIST ONLY for this FREE workshop.
Straight talk & practical guidance to transform relationships between siblings.
Turn Rivalry into Reverie – Fighting into Delighting – Teasing into Pleasing
Siblings can get stuck relating in ways that are destructive and hurtful to everyone at home. Let's turn the tide together so that your children can be allies instead of adversaries. This workshop aims to illuminate a way forward to becoming a family who can truly ENJOY the precious time you spend together.
Polly Ely, LMFT & Founder of The LAB Method will teach simple-to-implement practices and helpful language that will help your family connect and enjoy "together time" so much more. The tools you'll learn in this LAB support the long term sibling bonding and enduring family closeness that many parents & kids long for.