What an amazing community!!! 
On the morning of Saturday, October 14th more than 50 volunteers showed up at the Kent Middle School Multi-Purpose room and stuffed more than 275 backpacks  with donated blankets, toothpaste/brushes, coloring books, crayons, stuffies, pajamas and so much more. We here at the KSPTA are overwhelmed by the amazing generosity and support of so many people, thank you is not enough.
See below for the visual story of this amazing day:
Items arrive at the Kent Multi-Purpose room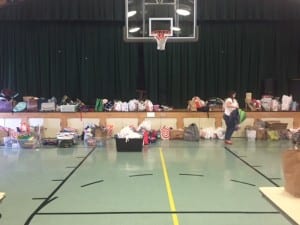 The sorting begins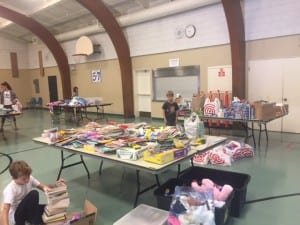 Backpacks are stuffed by more than 50 Community Volunteers
275+ Backpacks later
Cars are loaded and driven to Petaluma: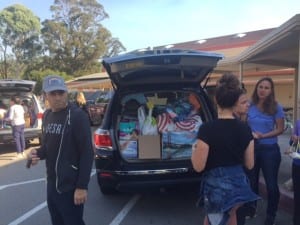 Where they are unloaded and dropped off at the home of the President of the California PTA  14th district (encompases all of Sonoma, Lake and Mendocino Counties)
KSPTA President, Ina Gotlieb and Sonoma  14th District President, Abby Fellman, who will deliver the backpacks directly to the students who lost their homes in the fires.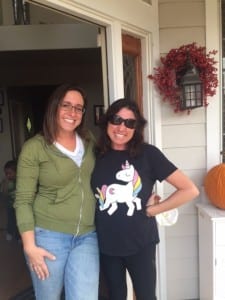 NONE of this could have happened without YOU. Thank  you for being a part of something good!