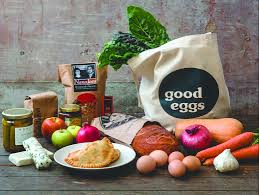 Participation is easy:
Fill your basket with all the best food (fresher than fresh produce, sustainable meats and seafood, kid-friendly staples and more) for same day delivery on Good Eggs.
At checkout, enter the code BACICH to get $15 off and automatically enroll
Enjoy! You just discovered the easiest and most delicious way to support your school. All your orders for the next two months will automatically count toward the fundraiser that gives 10% back.
Why Good Eggs?
Absurdly Fresh Groceries Delivered Same Day: We sell the best food. We work directly with hundreds of local farmers and foodmakers plus we have all the stuff you needed to get at the grocery store anyway
Competitive Pricing: Everything that we carry in common with the grocery store we beat or match in price!
It's the easiest way to feed your family well all week long: Breakfast, lunch, snacks and dinner, we've got you covered. Get a great meal on the table in 20 minutes or less or a fun baking project with the kids or a quick breakfast on-the-go. We have everything you need.
Just like your favorite taco truck rolled into your kitchen, but no lines, no waiting, and no shoes required. RoliRoti's sous vide carnitas are crazy flavorful and easy enough for you to have homemade taco night any day of the week.