How it works…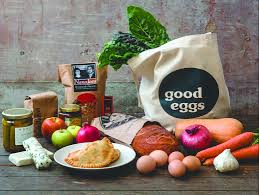 1. Order your groceries at www.goodeggs.com
2. For $15 of FREE groceries on your next order & automatic entry in the fundraiser for the rest of the fall, enter the code BACICH at checkout (10% of all sales that use the BACICH code go directly to KSPTA) 
3. Enjoy your delicious groceries & feel good knowing that you are supporting Bacich, Kent & KSPTA
More about Good Eggs:

Good Eggs is an online market that makes it easy for busy families to eat well at home by curating a marketplace full of the best local, organic produce, sustainable meat & fish, and delicious grocery staples. Order your groceries today on the site or iOS app, and they'll be on your doorstep tomorrow. It's that simple.
Extra fun facts about Good Eggs:
Convenient: Good Eggs delivers 7 days a week to your home. Order by midnight and have them at your door the next day!
Competitive Pricing: We beat or match prices on all products that we carry in common with typical grocery stores.
Amazing Assortment: We have everything you need! Beyond amazing, farmers' market quality produce we also carry everything you could find at a typical grocery store to stock your fridge, pantry and plate.
Questions? Please contact Bree Eaton, bree_eaton@yahoo.com