Current News
KSPTA is pleased to announce the 8th year of the Grant Program! KSPTA Grants provide specific funding to enhance and enrich the educational experience of Bacich & Kent students. For more information, click here.
Grant Program Guidelines & Application
Deadline for Submission is OCTOBER 5th
"Staying Connected to Your Teenager" – Dr. Michael Riera, October 4th 7-8:30pm, College of Marin Theater
Register for the WAIT LIST Here
"Raising a teenager may be the quintessential self-help tool there is in the world. Because raising a teenager forces you to look in the mirror at yourself about what's important, what do I care about, how much do I live in the present."
Dr. Michael Riera, one of the country's foremost authorities on teens doesn't want to tell people how to raise their kids. Rather, he wants to help them better understand what their teens are thinking. Please join us for this FREE KSPTA co-sponsored event.
Upcoming Events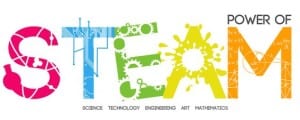 Please join us at the next KSPTA Mtg. for a presentation from Maker/STEAM Coach, Michael Bessonette; a discussion & vote on the endorsement of Measure B (Parcel Tax initiative on the November ballot); and a preview of the 2016-2017 Parent Education program. All are welcome!
When: Monday, Oct. 3rd, 8:30am
Where: Bacich, Room 34
SCREENAGERS: Growing Up in the Digital Age, A FILM PRESENTATION
SCREENAGERS probes into the vulnerable corners of family life, including the director's own, and depicts messy struggles over social media, video games, academics and internet addiction. Through surprising insights from authors and brain scientists, solutions emerge on how we can empower kids to best navigate the digital world.
When: Thursday, November 3rd, 7:00pm
Where: Kent Multipurpose Room
Important Information
Dear Parents - Today at Bacich, there was an error in the Jamba Juice delivery and many 3rd and 4th graders did not receive their Jamba Juice. Our parent volunteers noticed this error, but Jamba Juice wasn't able to … [Read More...]