Current News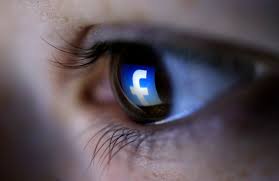 School Resource Officer, Deputy Josie Sanguinetti will discuss best practices for parents to navigate social media & internet safety with their kids. Hear about the latest apps kids are using, safe search methods, and online behaviors that have real world consequences for kids and their parents. Check out the full meeting agenda, which includes votes on bylaws amendments & KSPTA's nominating committee.
When: Monday, January 23rd, 8:30am-9:45am
Where: Kent Middle School, Room 34
When: Saturday, January 28th, 4:30-6:30pm
Where: Bacich Community Center
Join us for an evening of celebration to ring in the Chinese New Year – 2017 is the Year of the Rooster. Lion Dancers begin at 5pm for all to enjoy. Each individual ticket includes one Dim Sum food boat. Gung Hay Fat Choy!
Volunteers welcome – please sign up here – 谢谢
Upcoming Events
Come to the planning mtg. – Tues., Jan. 31st
The KSPTA is excited to announce the first Kentfield Schools Music Festival to be held on Sunday, June 11th! This free event will showcase musical talent in our School District – students, staff, and parents in a festival-style atmosphere. More information about the festival will be coming soon, but we can't make it happen without YOUR help!
Whether you're a music lover, a music maker, or simply want to support creativity in our community, you can be a part of the festival. If you have skills in promotion, graphic design or website creation; if you have a passion for food and want to help get great food trucks for the event; if you know anyone who can help us with the sound or other aspects of the production; or if you just want to help produce a fun and safe community event, we could use your help on the planning committee.
We will be holding an event planning meeting at Patxi's Pizzeria at 7:00pm on Tuesday, January 31st. Please RSVP to Ina Gotlieb at gotliebfamily@comcast.net if you would like to attend or want to help but can't make the meeting.
Join Bacich Parent Blair McElroy, LCSW & Chelsea True, Certified Mindfulness Instructor, for an evening discussion on Mindfulness as a practical approach to parenting, with real-world applications for parents & kids. REGISTER HERE for this FREE event.
*
When: February 7th, 6:30-8pm
Where: Bacich Library

Important Information
Congratulations to all of our Bacich & Kent students who submitted entries for this year's Reflections Program - click here for a list of 1st Place finishers - Good luck in the county competition! Bacich & … [Read More...]
Good Eggs is partnering with Bacich for the rest of the year for an easy & delicious fundraiser. During the month of December 10% of all sales on Good Eggs are going back to Bacich. To participate, enter the code … [Read More...]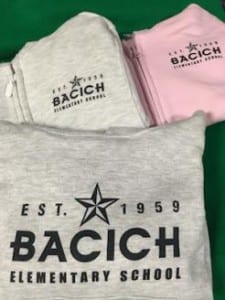 It's starting to cool down out there! Keep your student warm to & from school in a Bacich hoodie.
Sizes and quantities are limited. Orders placed by Noon Friday will be delivered to the classroom by the following Tuesday. ORDER HERE