Current News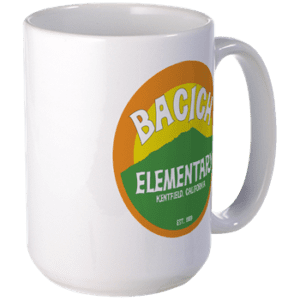 Monday, Aug. 29th – Bacich Welcome Back Coffee
8:15-9:30am in the Bacich Quad
Tuesday, Aug. 30th – Kent Welcome Back Coffee
8:30-9:30am at the Kent Flagpole (in front of Library)

Take advantage of our beautiful climate and let your student get the "wiggles" out before 1st period – walking, biking, scooting, etc., is a great way to start the school day. If these modes of transportation are not an option, try carpooling with 1 or 2 neighbors. Carpooling reduces emissions & congestion on Sir Francis Drake, and gives you precious extra minutes in the morning.
Click Here for Kentfield School District's Safe Routes to School.
Upcoming Events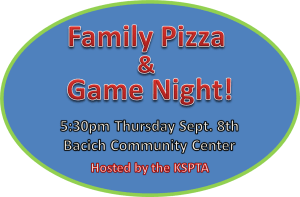 Join your Bacich friends for dinner, BINGO and other games for the whole family!
$5 per person Register Here
When: Thursday, September, 8th
Time: 5:30-7:30pm
Where: Bacich Community Center
Para obtener información en español, por favor póngase en contacto con
Patricia Medina, pjm6446@mac.com
Please join us at the next KSPTA Mtg. to hear the latest school updates from the Bacich & Kent Principals, as well as, an update on the Measure D Construction Project from Superintendent Liz Schott. All are welcome!
When: Monday, Sept.12th, 8:30am
Where: Kent Middle School Library
"Staying Connected to Your Teen" – Dr. Michael Riera, October 4th 7-8:30pm, College of Marin Theater
Register for this FREE Event HERE
"Raising a teenager may be the quintessential self-help tool there is in the world. Because raising a teenager forces you to look in the mirror at yourself about what's important, what do I care about, how much do I live in the present."
Dr. Michael Riera, one of the country's foremost authorities on teens doesn't want to tell people how to raise their kids. Rather, he wants to help them better understand what their teens are thinking. Please join us for this FREE KSPTA co-sponsored event.
Important Information
Don't miss the opportunity to see your child at lunch - 2 to 4 Tuesdays OR Thursdays a month - you choose! Get to know other parents and receive a free lunch meal for your student - it's a win-win. Contact Lauren … [Read More...]