Current News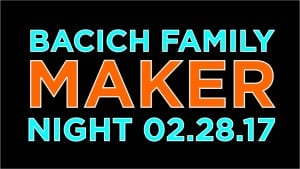 MAKE, CREATE, CELEBRATE – The 2nd Annual Bacich Family Maker Night is here! Register early to reserve a spot — choose one of two sessions:
Session 1 – 4:30 – 6:00* SOLD OUT
Session 2 – 6:15 – 7:45*
*Please check-in 15 minutes prior to session start time. REGISTER NOW
Click here for more detailed information…
Want to lend a hand? Volunteer for Maker Night
Are you interested in becoming more involved with our schools? KSPTA is currently recruiting board members & coordinators for the 2017-2018 school year.
By serving as a board member or coordinator, you have a direct impact on our school community by overseeing important events & programs that allow our children, families, teachers, and staff to thrive at Bacich, Kent, and in our community.
A list of board & coordinator positions and job descriptions may be found here. Please contact one of the KSPTA Nominating Committee Members listed below if you would like to serve as a board member or coordinator, or would like more information.
Nominating Committee
Marci Sumski  marcisumski@yahoo.com
Josclyn Christesen  jchristesen15@gmail.com
Amy Lieberman liebermanab@yahoo.com
Kira Hallemeier k_rados@yahoo.com
Ann Marie Heffernan annh@heffins.com
Ina Gotlieb gotliebfamily@comcast.net
Rachel Verby  r_verby@yahoo.com
Upcoming Events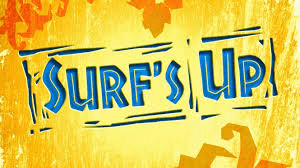 When: Friday, March 10th, 6 – 8pm
Where: Kent MP Room
Snacks & Drinks Provided
Exciting Games & Contests
Raffle Entry with Each Ticket
Tickets: $6 @ lunch 3/9 & 3/10 or $8 @ door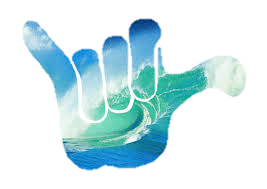 Please lend a hand to make this a rip-roaring event!
Volunteer to lead an activity or work the event:  We are looking for 30 volunteers to get their game on! Volunteer here, or contact Celia Golden celiagolden@comcast.net, or Gail Hartka hartka@pacbell.net.
Donate prizes:  Kids love raffle & game prizes! Donations such as gift cards, sports gear, toys, etc., are greatly appreciated. Does your kid have a new, unused holiday gift lying around? We'll take it! For the grand raffle prize, we are seeking monetary donations in amounts as little as $5. Past grand prize winners have received iPods, electric scooters, and Great America season passes.
Donations may be placed in the envelope & bin marked "Games Night" in the Kent office, or dropped off at the home of Gail Hartka, 825 Sir Francis Drake Blvd, Kentfield.
Bake Goods for the Cake Walk:  Cupcakes, candy, brownies, etc. – most items are eaten on the spot, so small desserts are great! Baked goods may be dropped off in the MP Room, between 2-4pm, on Friday, March 10th. Sign up to bake here.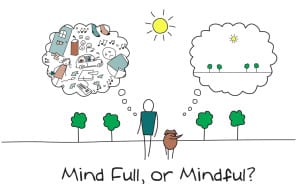 Join Bacich Parent Blair McElroy, LCSW & Chelsea True, Certified Mindfulness Instructor, for an evening discussion on Mindfulness as a practical approach to parenting, with real-world applications for parents & kids. REGISTER HERE for this FREE event.
*
POSTPONED DUE TO WEATHER…Stay tuned for rescheduled date…
Where: Bacich Community Center

Important Information

Volunteers are needed to help facilitate group or individual play in a safe & fun environment. Limited to 20 students. Your student will be invited to the game room with a friend on your volunteer day. For more … [Read More...]
The Bacich yearbook is a keepsake that includes valuable individual photos, a class photo and collage pages for each grade…plus special pages for Rancho Day, Halloween Day & various other activities. Order here by … [Read More...]
Thank you again for supporting your children's artistic endeavors and helping them enter the Reflections art contest. We had 15 entries from our schools & 8 of those entries moved on to the county competition … [Read More...]
The KSPTA is excited to announce the first Kentfield Schools Music Festival to be held on Sunday, June 11th! This free event will showcase musical talent in our School District – students, staff, and parents in a festival-style atmosphere. More information about the festival will be coming soon, but we can't make it happen without YOUR help!
Whether you're a music lover, a music maker, or simply want to support creativity in our community, you can be a part of the festival. If you have skills in promotion, graphic design or website creation; if you have a passion for food and want to help get great food trucks for the event; if you know anyone who can help us with the sound or other aspects of the production; or if you just want to help produce a fun and safe community event, we could use your help on the planning committee.
Please contact Ina Gotlieb, gotliebfamily@comcast.net, for more information.